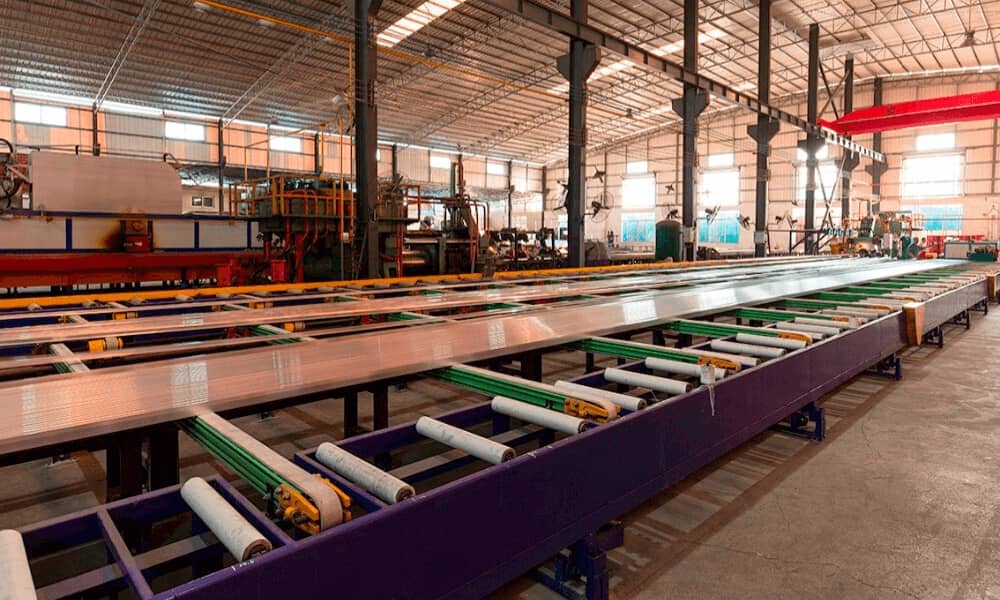 China Custom aluminum extrusions suppliers
Custom Aluminum Extrusion Profiles Introduction
Alusat is a Cina custom Aluminium Extrusions Profiles Suppliers , is a highly-professional Company specialized in aluminum profile, aluminum extrusion, extruded aluminium profiles and aluminum finished products.Offer aluminium extrusion parts and aluminium extrusion dies making;CNC machining, Surface treatment and so on; Main Material we familiar with is Alu6061;Alu 6063 and Alu 6082.
Alusat has Equipped Extrusion production lines from 600-5000MT, anodizing production lines, electrophoresis production lines, powder coating and paint production lines, and a machining workshop. We can also provide advice on aluminum alloy selection, heat treatment procedures and profile design for new product development.
Products: flat bars, square bars, round bars, drawing profiles, standard profiles, industrial aluminum profiles,aluminum heat sink profiles,flyscreen aluminum profiles, window and door profiles, systems for other applications, furnishing systems, public works systems, skylight systems, partition systems, louvers & light barriers systems, transport systems, mosquito nets systems, extruded tubes,aluminum tile trim profile,aluminum sections, aluminium windows, aluminium doors, aluminium extrusion, aluminum tubing, aluminum pipe, aluminum solar frame, extruded aluminum profiles.
Customer service: technical assistance, dies manufacturing, further workings, dies drawing, one stop service
Further workings: assembling, profiles bending, finishing, drilling, machining operations, welding, CNC machining,cut to size, cut to length,cut to shape.
Custom Aluminium Extrusion supplier in china
Aluminum Extruder
With our high precision aluminum extrusion machine, we can produce various aluminum extrusion parts with Al6061 and 6063, those part weld used on windows, doors, construction,airport and custom products.
To save customer cost, and reduce transport process. we have equipped with one power coating and anodizing line. produce more colorful parts with long stable.
Product View
---
Custom Profile Extrude
Aluminum alloy 6061&6063&6082 T6 Profile with Suface treatment
CNC Machining
Custom aluminum profile cnc machining with Drilling and tapping
Aluminum Finish Options
Aluminum Profile with different post process, such as power coating and anodizing.
our Advantage
custom aluminum extruders Capability
Short run custom aluminum extrusions Parts Showroom
Alusat is Professional Aluminium Extrusion plant; provide solution to your Extruded product ideas. also support press die making, Parts extrusion, Parts CNC Machining and Surface Treatment.
Bespoke Aluminium Profiles
We equipped with from 600~5000 tonnage different size Extrusion machine. Can make as big as 500mm width aluminum profile parts.
Bending&Cutting
Working with our long-term contractor, we can provide customer bending service. especially for some complex bending.
Extrusion Finish
Synergestic actionables. Organic growth deep dive but circle back or but what's the real problem we're trying to solve here?
Contact us Now
Looking for a reliable supplier of custom aluminium profiles?
Look no further. Our extensive range of high-quality aluminium profiles is designed to cater to your unique needs. With our precision manufacturing and attention to detail, we guarantee products that exceed your expectations. Trust us to deliver the perfect aluminium profiles for your projects.