Aluminum Extrusions and Profiles Suppliers
---
China Aluminum Extrusions Profiles Supplier
Alusat is a Cina Aluminium Extrusions Profiles Suppliers , is a highly-professional Company specialized in aluminum profile, aluminum extrusion, extruded aluminium profiles and aluminum finished products.Offer aluminium extrusion parts and aluminium extrusion dies making;CNC machining, Surface treatment and so on; Main Material we familiar with is Alu6061;Alu 6063 and Alu 6082.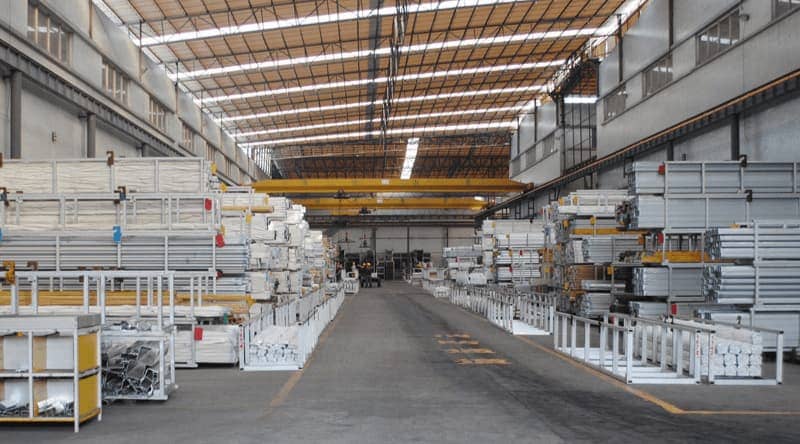 Alusat has Equipped Extrusion production lines from 600-3000MT, anodizing production lines, electrophoresis production lines, powder coating and paint production lines, and a machining workshop. We can also provide advice on aluminum alloy selection, heat treatment procedures and profile design for new product development.
Customer service: technical assistance, dies manufacturing, further workings, dies drawing, one stop service
Further workings: assembling, profiles bending, finishing, drilling, machining operations, welding, CNC machining,cut to size, cut to length,cut to shape.
It is the persistent desirability for our company to cooperate with you sincerely for a new and bright future.
---
Products: flat bars, square bars, round bars, drawing profiles, standard profiles, industrial aluminum profiles,aluminum heat sink profiles,flyscreen aluminum profiles, window and door profiles, systems for other applications, furnishing systems, public works systems, skylight systems, partition systems, louvers & light barriers systems, transport systems, mosquito nets systems, extruded tubes,aluminum tile trim profile,aluminum sections, aluminium windows, aluminium doors, aluminium extrusion, aluminum tubing, aluminum pipe, aluminum solar frame, extruded aluminum profiles.
Aluminium Extrusion Parts Manufacturers
We are not only produce aluminum extruder, also aluminum profile fabricator, we can offer, aluminum complex machining, bending, welding, laser cutting, and surface treatment.
CNC Machining
With our 4Axis and 5 Axis high precision CNC machining, also our experienced technical engineer,we can build complex shape prototype and products
Cutting and Welding
Work with our contractor, we can run precision laser cutting and aluminum welding. to meet customer's different requirements.
Bending
We can run complex bending shape with special bending machine.
Professional alumium extrusion company
Professional aluminum extrusion company, offer various aluminum extrusion profile and section, also custom profile parts, can extrusion as big as 500mm width aluminum parts with our 5000 ton extrusion machine.